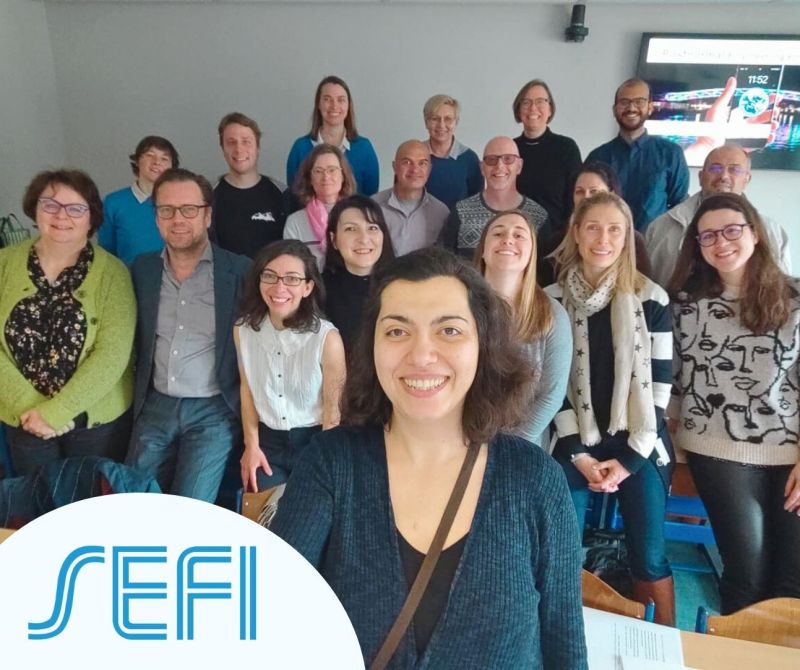 The SEFI ETHICS SIG is launching a call for projects that can be undertaken and developed under the umbrella of the SIG or co-developed in collaboration with the SIG.
We welcome expressions of interest from potential project leaders on engineering education topics related to ethics, societal responsibility, values, social justice, community engagement, humanitarian engineering, peace engineering, global perspectives and ethical frameworks, sociotechnical education, interdisciplinary approaches, curricular transformation, capacity development, teacher support, policy, and leadership. If you want to propose a topic outside these areas or in collaboration with different SIGs, please get in touch as well!
What the SEFI ETHICS SIG can offer is:
Access to a broad community of researchers and teachers from Europe and outside the continent who are interested in similar topics
A platform for developing a collaborative research paper or position paper, empirical study, instrument, teaching resource, series of community meetings, workshops or online events
Support in facilitating dedicated meetings or events using the platforms of SEFI
Visibility in the SEFI network
A welcoming, supportive, lively and friendly atmosphere. Many of us have become friends during our SIG activity
Ownership of the project and acknowledgement of project leadership on the SEFI SIG website and in annual reports to the Board of Directors
Guidance and advice via meetings with the co-chairs and in regular SIG meetings
What the SEFI ETHICS SIG cannot provide is:
Financial remuneration for projects undertaken under the umbrella of the SIG.
Early career researchers (PhD and postdoctoral researchers) are especially encouraged to propose projects linked with their area of research.
Please note that project leaders should be affiliated with a member of SEFI or be (or be willing to become) an individual member of SEFI. A list of SEFI members is available here. If you are not sure what membership entails or if your institution is a member, please contact Klara Ferdova (klara.ferdova@sefi.be)
To propose a project, please fill in the following form by November 1st, and Helena and Diana will be in touch with you shortly to discuss your proposal.
Alternatively, you may contact the co-chairs Helena Kovacs (helena.kovacs@epfl.ch) and Diana Martin (d.a.martin@tue.nl)