A-STEP 2030 – Third Transnational Meeting in Vantaa
PRESS RELEASE 15th October 2019
Last week Metropolia University of Applied Sciences welcomed members of the A-STEP 2030 "Attracting Diverse Talent to the Engineering Professions of 2030" research team to the third transnational meeting, which was hosted in Vantaa.
The team, which won the Erasmus+ funding in 2018 comprises academic members from ENSTA Bretagne, TU Dublin, Aalborg University, Metropolia University Finland and Universum, SEFI and the student engineering representative group BEST. Associate partners also include Academic Engineers and Architects in Finland TEK, who were able to attend and contribute to the Vantaa meeting as well as an advisor from Imperial College London.
The main objective of the A-STEP 2030 project is to develop new and innovative teaching approaches relevant to learners' values yet appropriate to teach a new set of skills and competencies needed for the future. Our goal is to create an attractive and fascinating learning environment thereby encouraging young people and adult learners with diverse backgrounds to engage in engineering studies and the profession as a whole.
The project has three activities:
Activity 1: Determine future roles and skills requirements of engineers to enhance the sustainable development of society.
Activity 2:  Investigate the values and motivations of young people, students, and adult learners to determine how this influences their future career choices and use this knowledge to make a career in engineering more attractive to all young people.
Activity 3:  Develop new and innovative teaching and learning practices to respond to these findings.
The meeting had a packed agenda, which focused on planning the actions of activity 2 and the results of the activity 1. Rules for authorship of project reports and journal articles were discussed and agreed upon by the team.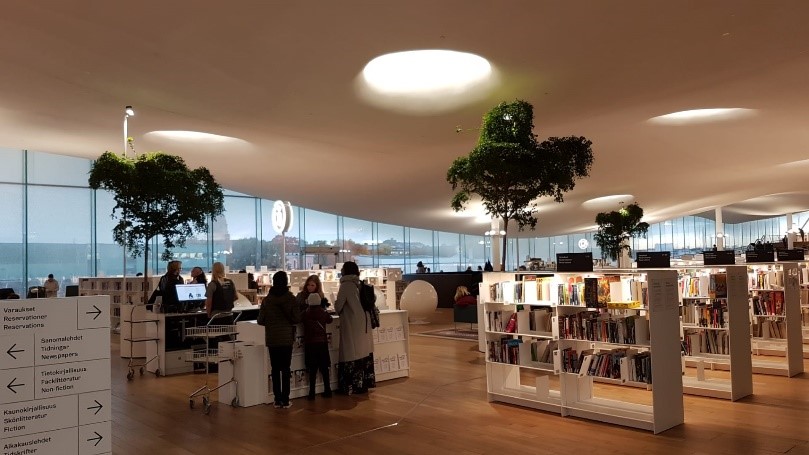 A get-together was arranged in the Helsinki City Library Oodi, where participants were shown the diverse facilities now available for serving the community and its use as a 'learning space'.