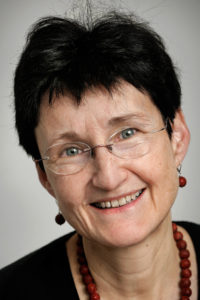 I feel honoured, privileged, but also humbled, to assume the role of the 30th President of SEFI. I am deeply grateful to my predecessor, Mike Murphy, for his leadership and outstanding contributions to SEFI.
Thanks to the invaluable work of hundreds of Member volunteers and leaders who dedicate their time to SEFI, our organization now represents a flourishing and lively community. In particular, I want to recognize our dedicated board members, our active SIG chairs, our event organizing committees, including of course our yearly conference, and last but not least our professional staff in our headquarters in Brussels. SEFI is rightly proud of many strong products, such as our yearly conference, our European Journal of Education Engineering, our Deans' conventions, and our active Special Interest Groups.
I will serve as President for two years, which seems both long and short at the same time! During this term I plan to continue and further the work of my predecessors. For me, 'doing a good job' entails working with all SEFI members and other organizations concerned with improving engineering education—especially for the good of the planet. I see my main role as supporting and encouraging members in endeavors that strengthen connections, connections that inspire others to get involved and help evolve our community.
During my term I want to strengthen our society, our membership base, the communication with our members, and our ties in Europe and in the world. In 2019 we changed the names of our Working Groups into Special Interest Groups, and I want to support these groups in becoming ever more active.
I am looking forward to cooperating closely with all of you, members of SEFI!
Yolande Berbers, SEFI President