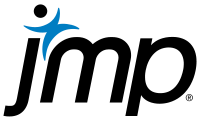 Date: 18 March 2021
Time: 11:00 GMT | 12:00 CET
Location: On-Line
Registration: Free here
Recruiting new hires already skilled in methods like design of experiments (DOE) is of the biggest challenges facing the chemical, biotech and pharmaceutical industries today. While structured approaches to data collection is – for many scientists and engineers – becoming increasingly vital, most institutions of higher education fail to teach the real-world skills their industry partners value most.
That knowledge gap has created a burden on job seekers who, despite having invested years in advanced study, must devote more time on the job to acquiring skills like DOE. Likewise it has also created a burden on companies hiring new graduates who require extensive training up-front. At JMP, our aim is to create a mutually beneficial bridge between academia and industry in the area of industrial statistics.
In this webinar, we will share free resources and demonstrate best practices in JMP that make teaching the computer-based design and analysis of experiments most effective. Learn how to better enable future engineers and scientists to better understand a system or process, to solve problems faster and to drive innovation.
Tune in to learn how to:
Teach DOE concepts using an industry-leading toolset.
Get access to free and engaging resources for teaching and learning industrial statistics.
Explore our special offer for doctoral training in CDTs and similar programs.
Link: https://www.jmp.com/en_gb/events/live-webinars/data-insight/datainsight-academic-webinar-march2021.html