Webinar review: 
Statistics, Data Science and Experimental Design in Engineering Curricula
Recorded JMP-SEFI webinar from June 5th, 2019
JMP webinar – in partnership with SEFI – featuring Peter Goos, KU Leuven
For over more than a century, statistical thinking has proven to be extremely valuable in many fields of human endeavor. The statistical analysis of observational data and the use of designed experiments are corner stones of the scientific method. They should therefore be key tools in engineers' toolbox. Given the increasing availability of large data sets and the fact that modern products and processes are more and more complex, the need for engineers with strong statistical skills, predictive modelling capabilities and expertise in design of experiments will increase dramatically in the near future. It is the duty of engineering academics to ensure that engineering curricula prepare future engineers for the new challenges ahead, connecting statistics, data science and design of experiments with engineering applications.
In this seminar, Peter Goos discussed best practices, resources and enabling software teaching statistics, data science and design of experiments. Considering five different scenarios, Peter presented how a modern stats curriculum can deliver better solvers of real-world engineering problems. You can watch the recording and download the presentation at www.JMP.com/goos. For any question or discussion about JMP's academic support, please meet the JMP team at the SEFI2019 exhibition.
About Peter Goos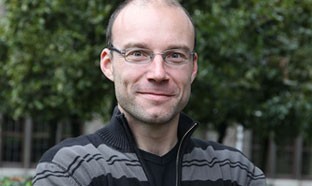 Peter Goos is a full professor at the Faculty of Bio-Science Engineering of the University of Leuven and at the Faculty of Applied Economics of the University of Antwerp, where he teaches various introductory and advanced courses on statistics and probability. His main research area is the statistical design and analysis of experiments.
Besides numerous influential articles in various kinds of scientific journals, he published the books The Optimal Design of Blocked and Split-Plot Experiments, Optimal Experimental Design: A Case-Study Approach, Statistics with JMP: Graphs, Descriptive Statistics and Probability and Statistics with JMP: Hypothesis Tests, ANOVA and Regression. For his work, Peter Goos has received two Shewell Awards and two Lloyd S. Nelson Awards of the American Society for Quality, the Ziegel Award and the Statistics in Chemistry Award from the American Statistical Association, and the Young Statistician Award of the European Network for Business and Industrial Statistics (ENBIS).
Prof. Dr. Carlos Rioja del Rio, Escuela Superior de Ingenieria – University of Cádiz (ESI), Spain, chair of the SEFI working group for curriculum development: "Excellent work! A very good presentation. In addition, I was in my office with a fellow professor of statistics when I got the email (about the webinar), and of course, he was delighted."
Any question, or interested in a remote demo or free on-site workshops? Talk to the JMP Academic Team at the SEFI2019 exhibition or email to volker.kraft@JMP.com