Message from new editor in chief of  European Journal of Engineering Education
The European Journal of Engineering Education has experienced a significant increase in interest, with the submission rate doubling in the past three years. The 324 new manuscripts during 2017 equals almost one per day. This is truly great news for the journal and a healthy indicator for the field. One consequence is that the increased competition will inevitably raise the threshold for authors, since we can only accept a limited number of papers in the journal. Further, the volume of submissions has strained the editorial process. To create the necessary capacity for keeping turnover time short and communication transparent, I am joined by two excellent Deputy Editors, Professor Jonte Bernhard and Dr Maartje van den Bogaard. We will work as a tight team sharing the day-to-day work. Our joint email address is ejee.editor@gmail.com.
On January 1, this new editorial team hit the ground running. We are going through the manuscripts that have been delayed in the systems, keeping an eye on their progress, and providing updates to authors. If your manuscript has been under review for some time, and you have not heard from us by February 15, please contact us.
Our key priority now is to grow the community of reviewers. The effectiveness of the editorial process, and ultimately the quality of the journal, can never become better than the work of its reviewers. The assignment of each person must be kept manageable, so they can make the full effort required for each manuscript. If you are willing and able to contribute thorough, constructive, and reasonably prompt reviews, please send us a brief CV.
It is also true, and much more obvious, that a journal can never be better than the work of its authors. Therefore, we cordially invite you to keep sending high calibre contributions (through the journal submission system). We wish you stimulating and inspired writing!
Kristina Edström
Editorial team
Kristina Edström, Editor in Chief
Dr Kristina Edström is Associate Professor in Engineering Education Development at KTH Royal Institute of Technology. Since 1997 she leads and participates in educational development activities at KTH, in Sweden and internationally. She is a member of the international CDIO Council and served in the SEFI Administrative Council 2010-2013. In her research, Kristina takes a critical approach to the 'what, why and how' of engineering education development. Kristina has a M.Sc. in Engineering and a PhD in Technology and Learning.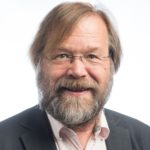 Jonte Bernhard, Deputy Editor
Professor Jonte Bernhard is Sweden's first full professor in Engineering Education Research at Linköping University in 2012. Before that he got a solid background in engineering education by teaching engineering physics and electrical engineering for over thirty years. He might be an unusual engineering professor, as he feels equally at home teaching electrical engineering students in the high voltage lab as doing interaction analysis. Originally trained as an engineer with a PhD in magnetic materials from Uppsala University in 1987, and a year as postdoc in Japan, he twenty years ago became interested how students' learning could be improved through education research and the design of learning environments. He has served EJEE as an associate editor since 2009 and is a member of the international Research in Engineering Education Network (REEN) board.
Maartje van den Bogaard, Deputy Editor
Dr Maartje van den Bogaard is a Senior Researcher and Consultant in the 4TU Centre for Engineering Education at TU Delft. She holds an MSc in Education and a PhD Engineering Education. She worked in engineering education as an administrator, teacher and researcher. Her research interests include student success issues, curriculum development and the role of data therein and effects of education policy. Maartje has a strong interest in methodology and in the nexus between research and practice.
Contact email for the editorial team: ejee.editor@gmail.com