Sofie Craps from KUL Belgium on Identity with Natalie Wint and Neil Cooke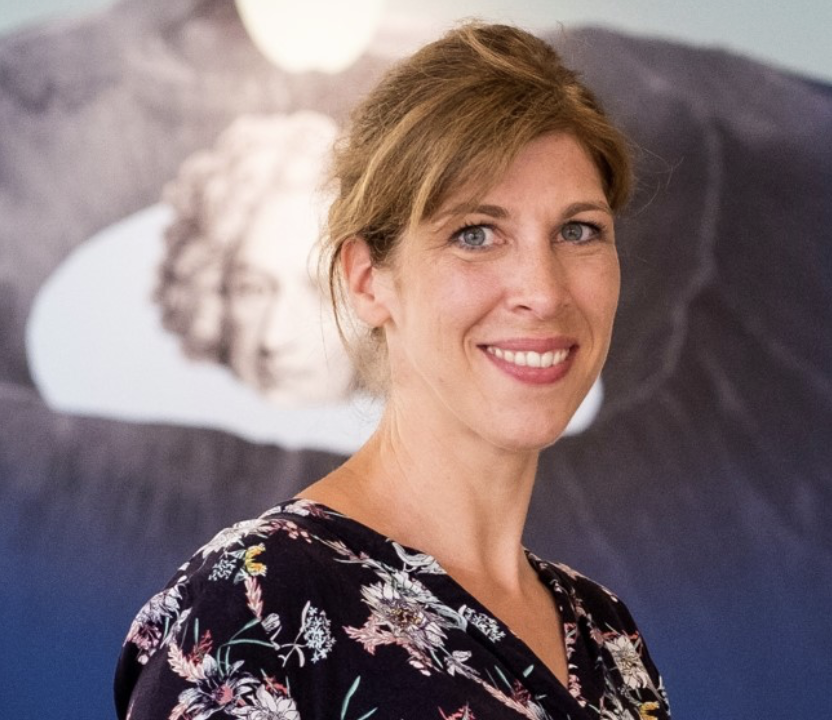 Engineering graduates enjoy a growing choice of work roles as the profession becomes more diverse and multidisciplinary. Consequently, students feel the pressure to develop numerous professional competencies to fit these positions. So that a fledgling engineer's skills best match their pursued career path, it is important for educators to provide them opportunities to develop their values, skills, and desires, as well as understand the variety of engineering roles open to them. To this end, the PREFER project involved the development of a professional roles model and two tests that allow users to gain insight into their personal preferences and the essential competencies needed within prevalent engineering roles.
In this episode, we will discuss the project with one of its key researchers Dr. Sofie Craps, a member of the Study Guidance Research Group of the Leuven Engineering & Science Education Centre (LESEC) at KU Leuven. Her experience in student recruitment, study guidance, and career counseling provided her with a strong basis for her research, which focuses on professional identity development and professional competencies.
*The rest of the article will summarise the key points discussed.

How do we define professional identity?
Sofie explains that professional identity reflects how people define themselves in professional work roles, in terms of attitudes, beliefs, experiences, and motivations. She describes two theories pertaining to identity formation. The first focuses on the way people categorize themselves as occupying a role and the process of identification. Social identity theories then emphasize the process of self-characterization and concentrate on how an individual sees themselves and how they belong to a certain group. Sofie argues for an integrated view that involves both identifying as an engineer and being identified as an engineer. She explains that
such processes involve reflection and require students to have enough information about 1.) themselves, their personality, preferences, and own competencies (self-awareness) and 2.) what is required in a certain role and what is expected (professional awareness). Student resistance to reflection is seen as a barrier to this work.

The objectives of the PREFER Project

The project involved three objectives each led by a different institution.

The first objective (KU Leuven) involved the development of a professional roles framework which included engineering role descriptors and associated professional competencies.
The second objective (TU Dublin) was to develop tests to increase students'
professional awareness and to help them reflect on their own engineering identity.
The third objective (TU Delft) was to explore small innovative curriculum elements which could be used to help students develop professional competencies associated
with identified roles.

How were the professional roles determined: the systematic literature review

When searching for professional roles, Sofie discovered a high degree of convergence between the models of Hofland et al. (2015), Kamp and Klaassen (2016), and Spinks, Silburn, and Birchall (2007). These descriptions indicate that the engineering profession seems to be looking for early career engineers who focus on (1) innovation, (2) optimization, or (3) customization. This high degree of convergence allowed the research team to propose a model with only three professional roles embedded in a broader global or intercultural context.
Product Leadership: emphasis on innovation and creativity through research and development.
Operational Excellence: emphasis on design and implementation of operational processes. The engineer locates opportunities to create efficiency gains, fixes flaws, and overseas operations, either in psychical production facilities or in the digital domain.
Customer Intimacy: emphasis on close collaboration with clients. These engineers develop a (commercial) relationship with clients, help them express their needs, and provide a technical tailored solution to these needs.

How was the model validated?

Firstly, the external validity of the PREFER model was examined with a diverse sample of business professionals. Survey respondents easily recognized the roles described by the model and were able to use it to classify functions for young engineering graduates. The majority indicated that most engineering positions require a combination of two roles.

Second, focus groups and semi-structured interviews were conducted with Bachelors' and Masters' students in Engineering Technology to investigate (1) how students perceived the professional roles of early career engineers and (2) whether they were able to identify themselves with one or more professional roles. The findings indicated that both Bachelors' and Masters' students found the PREFER model intuitive and could easily link the roles with previous experiences. Most students could easily align with one or more roles.

Finally, expert panels were conducted. Experts participating in the panels were identified as engineers and HR managers or recruiters with expertise in hiring engineers. The participants received an extensive list of 64 competencies (built upon the Big Eight Competencies of Bartram (2005)). The participants individually selected seven key competencies for each of the three roles, forcing them to focus on essential competencies. After selecting the seven most important competencies for one role, the participants were asked to rank them from most to least important. The mixed method approach therefore involved (1) a quantitative part in which
competencies are ranked individually resulting in an overall group score and (2) a qualitative group discussion to obtain a consensus.

What types of role are available and which roles do students want?

Sofie explained that operational excellence (optimization) and product leadership (innovation) roles appealed most strongly to students, this being attributed to their presence within the curriculum. Students were found to be least familiar with the role of customer intimacy. However, it was also shown that there are the least roles available in product leadership and there thus appears to be a mismatch between students' aspirations and the opportunities available.

Sofie also found that students' preferences depend upon the geographical location of their university, as well as institution-based factors such as curriculum, and local/regional job opportunities. She describes how the introduction of interventions focused on the customer intimacy role has been shown to increase students' awareness and interest in the role.

How can we make use of diagnostic tools?

Sofie explains that two tools were created as outputs of PREFER. The first, PREFER EXPLORE, allows students to choose between 3 activities (most/least preferred) and provides a personalized report with the overall result on role preference. The second,
PREFER MATCH, involves a situational judgment test for each role. The output is a personalized report providing feedback on role alignment and competency profile. Sofie also describes the plug-in and play modules which help students to develop relevant competencies.

What are the next steps?
Sofie introduces URGENT, a project which focuses on unrepresented groups in engineering. The project involves redesigning the PREFER EXPLORE tool with the aim of helping secondary school students form a broader view of what they can do within engineering, with the aim of widening the image of engineering.

Sofie also talks about other work which will focus on the labor market whereby the industry will make use of the tools to recruit candidates and to ensure good job match.

Resources

The systematic literature review can be found here:
https://www.tandfonline.com/doi/full/10.1080/03043797.2020.1781062

The publication about the PREFER model can be found below:
https://www.tandfonline.com/doi/full/10.1080/03043797.2021.1889468

PREFER website: https://iiw.kuleuven.be/english/prefer

PREFER tests: https://iiw.kuleuven.be/english/prefer/instructor/prefer-tests

The plug in and play modules can be found here:
https://ocw.tudelft.nl/transversal-skills/

Good practices for educators:
https://iiw.kuleuven.be/english/prefer/instructor/implementation

Paper about implementation in education:
https://inftars.infonia.hu/article.php?doi=inftars.XX.2020.2.10

Details about the new URGENT project which focuses on diversity can be found
below: https://iiw.kuleuven.be/onderzoek/ether/research-topics/transition-to-university/urgent

The following papers include the models which describe professional engineering roles, and which were used to inform the development of the PREFER professional roles framework:

Hofland, E., M. Pinxten, D. Wauters, and G. Langie. 2015. ""Roles" in the Bachelor 's and Master 's Programmes in Engineering Technology." Proceedings of the 43rd SEFI Annual Conference 2015 – Diversity in Engineering Education: An Opportunity
to Face the New Trends of Engineering.

Spinks, N., N. L. J. Silburn, and D. W. Birchall. 2007. "Making It All Work: The Engineering Graduate of the Future, a UK Perspective." European Journal of Engineering Education 32 (3): 325–335.

Kamp, A., and R. Klaassen. 2016. "Impact of Global Forces and Empowering Situations on Engineering Education in 2030." Proceedings of the 12th International CDIO Conference. Turku.

The following paper outlines the Big Eight Competencies of Bartram used during model validation.
Bartram, D. 2005. "The Great Eight Competencies: A Criterion-Centric Approach to Validation." Journal of Applied Psychology 90 (6): 1185–1203. doi:https://doi.org/10.1037/0021-9010.90.6.1185