Fionn Rogan, University College Cork, Ireland
How does a university make sustainability a top priority? In the case of University College Cork (UCC) it started with students making it their personal priority and it grew from there.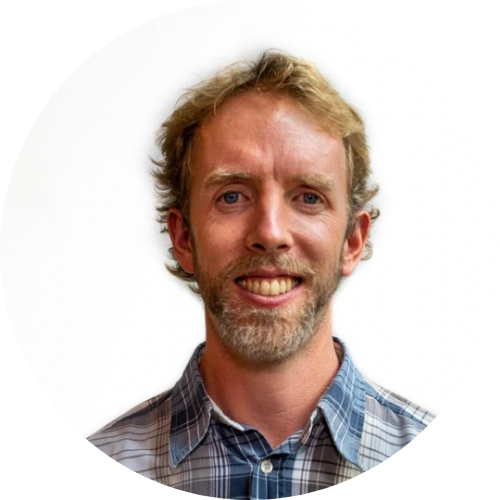 According to the 2021 Times Higher Education (THE) Impact Rankings that measures work towards the UN Sustainable Development Goals (SDGs), UCC was ranked 8th globally. Since 2016 UCC has had a Sustainability Strategy and now publishes Annual Sustainability reports. UCC was the first university in the world to receive ISO 50001 certification for energy management. The current president mentions sustainability in nearly every speech he gives and recently sustainability was chosen as one of the future research and teaching priority areas for the university.
This top-level endorsement of sustainability began with a student led initiative over ten years earlier. Prior to 2010, UCC students – who at primary and secondary education level had participated in the Green-Schools program – found no equivalent when they came to third level education. Their lobbying for change led to a successful campaign in 2010 for UCC to become the first university in the world to receive a Green Flag award. This catalysed wider action.
A good example is the University Wide Module on Sustainability, taught by staff from across the university (sociology, engineering, law, governance, agriculture, food, rural development, business, geography, ecology and planning) and which is open to all students and members of the public. In addition to learning about many varied aspects of sustainability, the students undertake a project based on the UN SDGs.
In the School of Engineering, colleagues and I have worked to incorporate sustainability from undergraduate to postgraduate level. While much teaching about sustainability is overt (e.g. in modules such as sustainable energy), some sustainability teaching is more covert, akin to a Trojan Horse.
At undergraduate level, all first year engineering students undertake the module, "Introduction to Energy Engineering". As teachers, we have observed that many students begin this module with the view that nuclear power can solve, or substantially contribute to, Ireland's unsustainable energy system. 85% of Ireland's energy is fossil fuel based and there has never been a nuclear power plant in Ireland. Although the students wouldn't use the term, they exhibit a techno-fix approach.
In our teaching we have experts present four diverging perspectives on nuclear power in Ireland: definitely yes, maybe yes, maybe no, definitely no. Through this exercise we present many engineering facts about nuclear power (e.g. low direct CO2 emissions, high energy density, small modular reactor design, etc.) in addition to many contextual facts about Ireland's electricity system, the capacity of the Irish state to undertake large infrastructure projects, the presence (or absence) of a skilled workforce, and the balance of risks associated with all technologies (not just nuclear). 
Thus are the students introduced to complexity, uncertainty, framing effects, and the role of ethics in decision-making. From year to year the response of the students varies, but there is generally a shift from yes to no and from definitely to maybe. Last year we tracked and observed a strong gender dimension with female students much more likely than male students to change their mind and disfavour nuclear power.
At the other of the teaching spectrum is a module on Energy Innovation for Master's students in energy engineering. While not explicitly framed around sustainability, many sustainability themes are introduced. The students learn a holistic view of energy innovation structured around technology innovation, system innovation and sector innovation. This approach is designed to guard against a techno-fix approach and to demonstrate the role of overall system design, business models, market structures, regulation and sheer contingency in ensuring successful innovation.
The students also learn that innovation itself isn't inherently good. For example, an over-emphasis on innovation can be to the detriment of maintenance (something graduate engineers are likely to end up working on) which can work against sustainability. And while the module is focused on decarbonising the energy systems, students also learn about the capacity of the fossil fuel energy system to innovate in order to sustain itself.
This is just a snapshot of some of the sustainability engineering teaching at UCC. In 2021 UCC hosted the 10th Engineering Education for Sustainable Development Conference. For the many UCC academics that participated the knowledge exchange has led to an expansion and deepening of their sustainability teaching for engineering education.
Dr Fionn Rogan
Senior Research Fellow @ MaREI, the SFI Research Centre for Energy, Climate and Marine
School Fellow @ School of Engineering and Architecture, University College Cork