Dear SEFI members,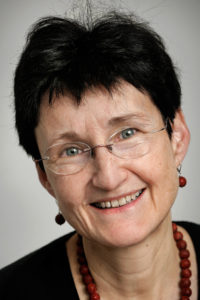 I hope this message finds you in good health in spite of the current COVID19 crisis.
Besides the obvious health implications associated with the COVID19 outbreak, current efforts to avoid or constrain the COVID19 spread have affected many aspects of our lives. As most of our universities are currently enforcing a "work-from-home policy", the majority of SEFI's member volunteers and leaders are working remotely as well. These changing working conditions have posed new and often acute challenges for Engineering Education. It is a struggle to reshape previously existing and often well-established teaching methods towards solely using online platforms. Given the creativity and devotion so characteristic for our SEFI community, I am confident we can play our part in solving pressing obstacles that Engineering Education but also society as a whole now face.  
Opportunities to help fight the current COVID19 crisis are endless. Not only can we focus on many COVID19-related aspects in our research projects, we can motivate and enable the student community to support this fight. I encourage the Engineering Education Community to organize ongoing and novel student projects around COVID19 efforts. Specific study areas we as an engineering community can contribute to involve transforming existing equipment into respiratory aids, minimizing reagent-use associated with COVID19 tests, enhancing teaching platforms (students being the recipients of online education sit at the front row!), innovating social-contact platforms (maybe even in combination with teaching platforms),… and many more.
To all SEFI members: please take care of yourself, take care of your loved ones, respect social-distancing guidelines, and, whenever possible, help take care of at-risk and underserved communities. Finally, and very importantly, please maintain a positive attitude: together we will overcome this crisis!
Yolande Berbers
SEFI President