Webinar invitation: Team Based Learning
On Wednesday, 27 February 2019  at 12:00 CET, the Education Chapter of the Croatian Section of IEEE invites you to participate in the webinar by dr. Vesna Najdanović with title:
" Team Based Learning"
The Webinar will try to answer the questions:
What is Team Based Learning (TBL)?
What are the benefits and drawbacks of TBL?
How to use TBL?
What are the prerequisites?
Where to learn more about TBL?
Where to get help in applying TBL?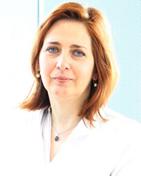 Dr. Vesna Najdanović was awarded with the Pilkington Teaching Award 2017 in recognition for her excellent teaching and for the implementation of the innovative practice of team-based learning. She teaches chemical engineering in the Engineering Department of Lancaster University: Process Engineering Fundamentals, Particle Technology and Separation Processes, Chemical Process Design Project. Her area of research interests is in the field of green chemistry and sustainable technology involving design of environmental benign solvents for chemical transformations and separation processes as well as sustainable valorisation of carbon dioxide emissions.
The Education Chapter of the Croatian Section of IEEE organizes monthly lectures and discussions in the form of webinars. Eminent world practitioners in the innovation of education present their experiences. It is intended to assist individuals and organizations worldwide working on the advancement of their teaching.
For more information, please follow this link.
The webinar will be accessed here.