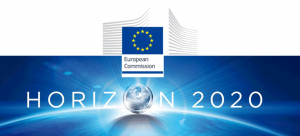 28 April 2017 – Brussels. DG Research and Innovation of the European Commission and the European Economic and Social Committee have organized a presentation interim evaluation of the Horizon 2020 for stakeholders.
DG Research and Innovation got about 3500 replies in their online survey and over 300 position papers. The survey got responses from a total of 69 countries and 24%of participants were not beneficiaries of the programme.
high satisfaction – 78% of participants generally satisfied with the programme
increased budget needed to avoid oversubscription
fosters excellence and this should remain
improve the way they address the citizen needs
market-creating innovation – the programme has contributed to creation of new jobs
simplification – the project administration is still very complex and not easy to understand and it discourages applicants
complex funding landscape and it should be rationalized, especially when looking for synergies with other EU funding
collaborative projects are the key element
proposal evaluation process could be improved – better feedback and communication
brings EU added value – increases the cooperation, better facing the global challenges
In the discussions, some additional conclusions were drawn.
– Collaboration on the H2020 projects makes EU more attractive and increases the global competitiveness – this should be heard more – the communication of the success stories should be improved (the Brits want to remain involved in the EU research projects even after Brexit)
– Large disparities within the EU – different success rates correlate with the national funding!!! Do not replace the national money with EU money! Although there are still strong language barriers, the excellence should not be compromised. (a clear NO to 2 levels of excellence in projects according to regions)
Thomas Estermann from the European Univerisy Association (EUA) presented the EUA in-depth questionnaire made in 28 countries with all the membership of EUA in 2016. The outcome was that H2020 is a successful programme with ambitious goals that needs to be promoted and the success stories have to be promoted. The EUA contribution to H2020 mid-term evaluation is available online:
Some brief outcomes were:
– strengthening social sciences and humanities in the programme
– remain flexible when assessing the impact of the fundamental research
– accessible results need to be still available
– efficiency – cost of application is underestimated – should be taken into account (low success rate)
– success correlates with national funding
– put more money in the system
– 25% – 50% of total funding is spent on unsuccessful proposals!
– improving the cost coverage
The good news we found out at the meeting was that for the last three years of the programme, 200 million Eur on an increase will be allocated to H2020 funding.
As a follow-up, on 3 July 2017 the conference "Research & Innovation – shaping our future", hosted by Research, Science and Innovation Commissioner Carlos Moedas, will bring together policymakers from EU institutions, nearly 700 stakeholders and interested actors to discuss the role of research and innovation for Europe's future. Register here