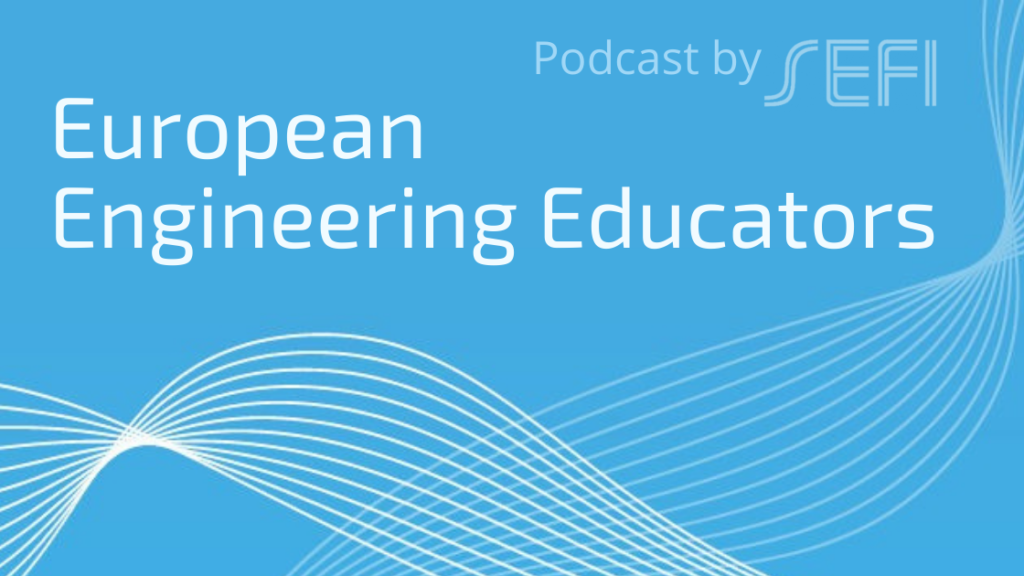 Listen to a preview of the first season by Neil Cooke and Natalie Wint:
🔗https://shows.acast.com/european-engineering-educators/0-neil-and-natalie-introduce-the-podcast
The European engineering educators podcast from SEFI will bring you key insights into the minds of university researchers and practitioners who have built international reputations in the field of engineering education with knowledge and advice to share.
The monthly podcast launches on all digital platforms at the SEFI conference 2022 in Barcelona, on 19 September.
YOU MAY JOIN THE 2nd SEASON OF THE PODCAST AS A GUEST!
As we approach the launch we wanted to provide an opportunity for SEFI members to become involved by sharing their work during the second series of episodes.
We are particularly interested in hearing from people who work in the following areas (but are also open to other themes):
Getting started in engineering education research
Research methods for engineering education
Career development for engineering educators
Equality, diversity, inclusion (including neurodiversity and invisible disabilities)
Mental health
Engineering attractiveness
Leadership
Industrial relations and the role of industry in curriculum design
Assessment and academic integrity
Good practice in engineering labs
Professional identity formation
Improving engineers' argumentation skills
Maximising social outcomes
We would normally need two online zoom sessions – one hour to sound things out, followed later on by a 1.5 – 2 hour audio recording, which we'll edit down to a 20-30 minute episode.
If you have any questions or would like to discuss this further please email either to Natalie Wint n.wint@swansea.ac.uk or Neil Cooke N.J.Cooke@bham.ac.uk.