Una Beagon (TU Dublin, Ireland) and Klara Kövesi (ENSTA Bretagne, France)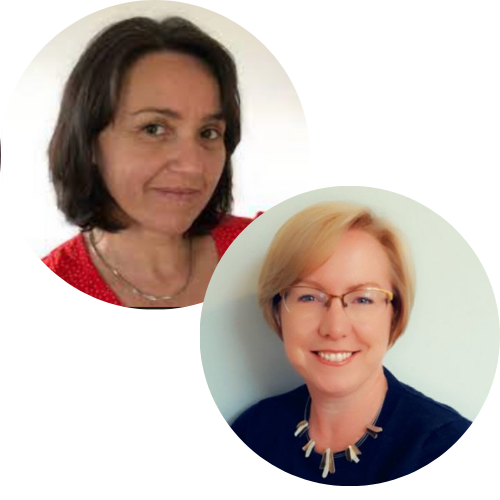 Over the last few decades, there has been an increasing demand to embed sustainability and sustainable development issues in engineering education and it is viewed as fundamental to addressing the complex challenges facing our contemporary societies. The framework of the Sustainable Development Goals (SDGs) allows us to focus our curriculum on the requirements for the future and this was one of key questions investigated in the Erasmus + A-STEP 2030 project.
According to a recent literature review as part of the A-STEP 2030 project, on the changing role of engineers in society (Tabas et al., 2019), it was recognised that future roles require new competences for graduate engineers. However, there is a lack of consensus in the educational literature regarding the relevant competences that engineers will need to help achieve the SDGs.
In a recent study (Beagon et al., 2022; Beagon et al., 2021), we undertook focus groups with engineering academics, engineering students and engineering employers in four European countries. We wanted to investigate the question "What are the competences that engineers will require to help achieve the SDGs?". Through several iterations of coding, we present a picture of 54 competences. We created a typology of these competences and identified six categories which were determined to be; (1) Fundamental Technical Skills, (2) Application Skills, (3) Outward Facing – People Orientated Skills, (4) Inward Facing – Ways of Thinking, (5) World View and Character and (6) Ethical Orientation. These were further classified under three main categories of Technical, Non-Technical and Attitudes.
So armed with the list of all competences, it remains an important question to ask how engineering educators can possibly include opportunities for students to develop these competences in an already crowded curriculum. We also must consider how we can develop competences such as "Ethical Conscience" and "Empathy" in students at third level when they have already developed strong personalities. Of course, it is argued that we need a holistic and transformational approach, with the implementation of novel strategies and adequate pedagogical approaches (Romero et al., 2020). Active learning approaches such as problem-based learning, project-oriented learning, case-based learning, solution-oriented learning, challenge-based learning, service learning or simulation as the most appropriate to help develop these types of competences. The findings of this study highlights the importance of putting more emphasis on non-technical competences and attitudes in the engineering curriculum.
What is clear is that in order to achieve the SDGs, our engineering students must be exposed to a more rounded learning and teaching experience, by giving more value to non-technical competences to complement engineering competences. Studies such as the A-STEP 2030 project, coupled with engineering academics who recognise, support and attest to the importance of developing these competences give us hope for the future that our universities will indeed be a place where engineers can learn not only to be excellent engineers, but also critical members of a sustainable society.
For more information, see our journal article about this project: Preparing engineering students for the challenges of the SDGs: What competences are required?
For more information about the A-STEP 2030 project: https://www.astep2030.eu/en
Dr Una Beagon is Assistant Head of School of the School of Civil & Structural Engineering at the Technological University, Dublin and a Fellow of the Institution of Structural Engineers. Her research in Engineering Education centres around using pedagogical initiatives to improve professional skills in engineering students, shaped by her previous industry experience as a consulting engineer in Ireland and abroad. Her interests also include phenomenography as a research method, problem-based learning and the first-year experience. Una is the 2020 winner of the SEFI Maffioli Award.
Dr Klara Kövesi is currently an Associate Professor of Management at ENSTA Bretagne where she is in charge of teaching management, marketing and entrepreneurship. She is member of the Research Group of Training and Professional Learning (EA 7529). Her main research interests are in the field of engineering education include; entrepreneurship education, interdisciplinary teaching and learning, and skills and competencies development for engineers."