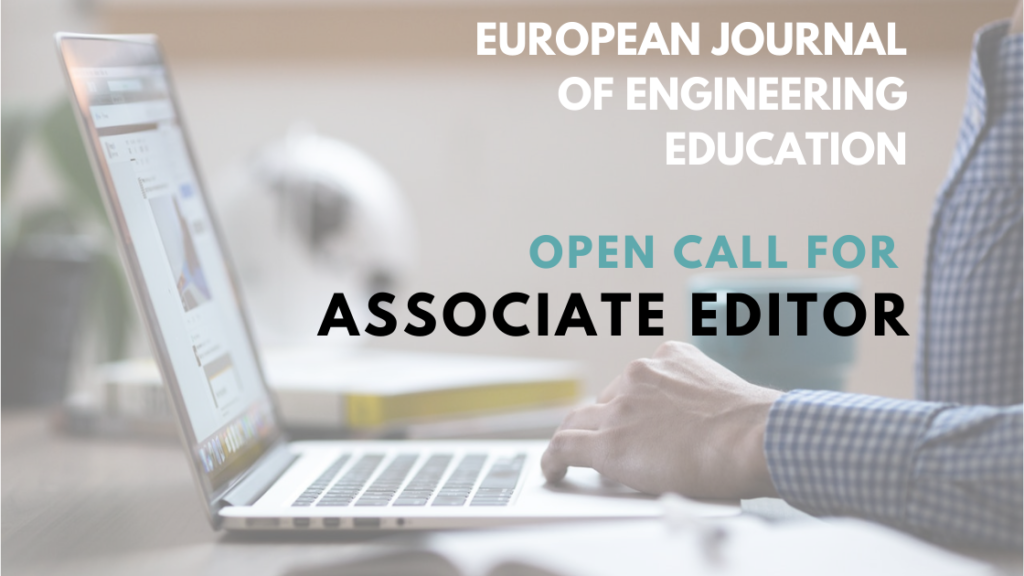 The European Journal of Engineering Education is the official journal of SEFI, the European Society for Engineering Education (www.sefi.be). We are seeking one or more Associate Editors to expand the editorial team.
The editorial team is headed by the Editor-in-Chief in close collaboration with two Deputy Editors, together managing journal affairs on a daily basis. An Associate Editor is expected to manage the review process for up to 12 manuscripts per year. This includes recruiting and communicating with reviewers and preparing proposals for decisions about manuscripts. The journal team meets in conjunction with the SEFI Annual Conference in September, and we have contact online in between.
It is a strength if applicants:
have a PhD and are active researchers;
have a broad network in the field of engineering education research;
have experience with engineering education research as an author and a reviewer;
are active within the SEFI community.
Letters of interest should contain a brief motivation (maximum 300 words), main research interests (maximum 300 words), and a short description of relevant qualifications and experiences (maximum 300 words). Please indicate any areas of competence that you would bring to the journal, e.g. familiarity with specific methodologies or topics.
Please send your letter of interest to the EJEE Editorial Office <ejee.editor@gmail.com> by December 15, 2020. We are looking forward to hearing from you.
Dr Kristina Edström, Editor-in-Chief
Prof Jonte Bernhard, Deputy Editor
Dr Maartje van den Bogaard, Deputy Editor
Please find the Aims & Scope for the journal here: www.tandfonline.com/toc/ceee20/current