New CY Cergy Paris University to be established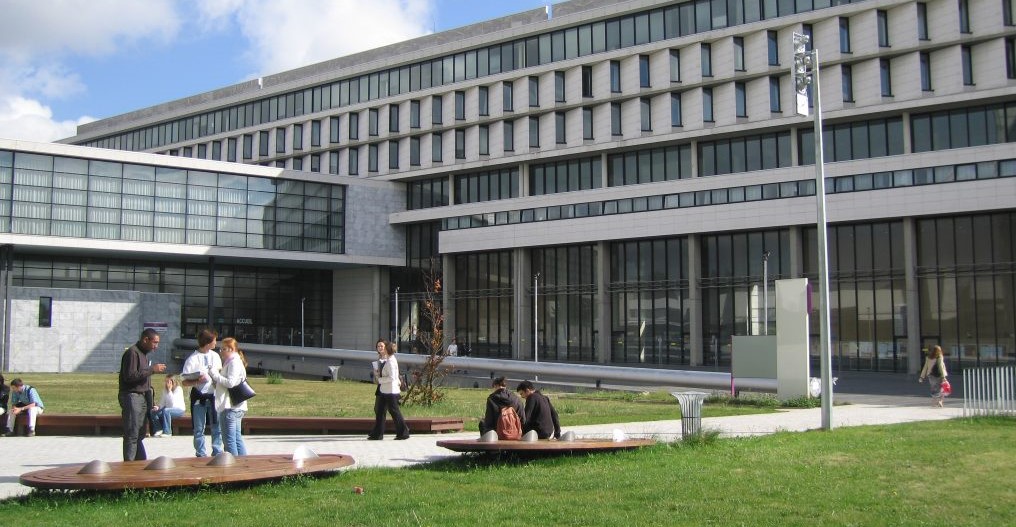 As of January 1, 2020, the Université de Cergy-Pontoise, EISTI school of engineering and Université Paris Seine will no longer exist as such, but in the form of a new university: CY Cergy Paris University. CY becomes a common emblem. C and Y, the first and the last letter of Cergy, are pronounce in English: "see why".
CY Cergy Paris University is built around
a vision: to be a university rich in its diversity, turned towards society, and of international rank;
a mission: through its training and research, enable new generations to approach the complexity of the world in a sustainable perspective;
a motto: "Design your life!" To prepare the actors of tomorrow, through the triple promise of a life experience on campus, an active and committed pedagogy, and a strong openness to the international.
The overall academic offer of the site is structured, in a simple and readable way, in an undergraduate school called "CY SUP" and 4 graduate schools ":
CY Tech, a Grande Ecole, in science, engineering, economics and management,
CY Arts and Humanities,
CY Education,
CY Law and Political Science.
Research plays a leading role in ongoing developments. The visibility of our university and its attractiveness on the international level strongly depend on it. The Institute of Advanced Studies is more than ever a key element in the service of researchers and the trajectory of excellence of the site; it is called "CY Advanced Studies".
CY Cergy Paris University is also projecting itself internationally along a strategic Europe-Africa-Asia axis, through strategic alliances such as the European University EUTOPIA and through double degrees, joint research programs and shared campuses.
Focus CY Tech:
CY Tech is a graduate school in science, engineering, economics and management.
From 2020 they foresee new specialties, engineer incoming flows of 600, to reach 800 in 2022 and 1000 by 2024. In addition to engineering programs, it also offers a complementary offer of specialized masters and masters, continuing education, and a 4-year Bachelor of Excellence program mainly aimed at the international public (Bachelor Y).
CY Tech is also developing a major doctoral offer, through two doctoral schools, in modeling and experimental sciences, with about 250 doctoral students in 2019 and a target of 800 in 2030.
By its volume of training and the strength of its research, CY Tech is destined to enter the top 10 Grandes Ecoles of engineers in France. It develops a project approach and collaborative design, oriented towards the industry for the future, in the context of the dual energy and digital transition. It is supported by two training and research institutes (Science and Technology, Ecomony and Management), as well as a transversal department in humanities and design.