BEST International Career Day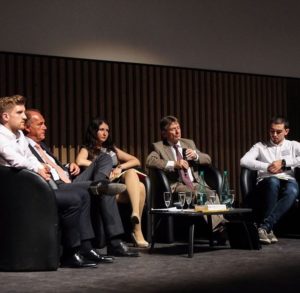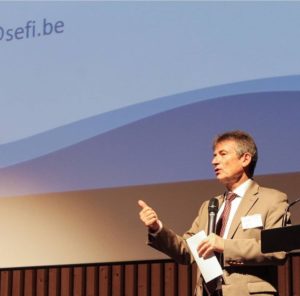 On 12th November, our SEFI President Mike Murphy was invited to address the International Career Day for the Board of European Students of Technology (BEST) in Grenoble National Institute of Technology (Grenoble INP). SEFI and BEST have an MOU to cooperate and this was a valuable activity within that cooperation.
In addition to discussing engineering education, and the role of SEFI members in engineering education, Prof Murphy also participated in a Panel Discussion that addressed the topic of how students can have an impact on Education and Industry by voicing their opinions.  He stressed the importance for students to have a voice within their home institutions and universities and that with that voice comes the responsibility of having something to say.
BEST and SEFI are two of the seven partners in a European project called A-STEP 2030, which is examining the engineering graduate skills required in 2030.  This project is led by SEFI Board Member Ms Klara Kovesi of ENSTA Bretagne, and Ms Line Kloster Pedersen is the responsible person for BEST.  At Grenoble INP, Joao Moita presented the role for BEST in this important project.
As part of the strong cooperation between BEST and SEFI, the President of BEST, Ms Antonia Nanau, and Prof Murphy also explored other areas for collaboration. This included possible involvement in the SEFI 2019 annual conference to be held at BME (Budapest University of Technology and Economics) in Hungary. Prof Murphy was delighted to have the opportunity to meet with Ms Boglárka Duray, who is LBG (Local BEST Group) President of BEST in BME.