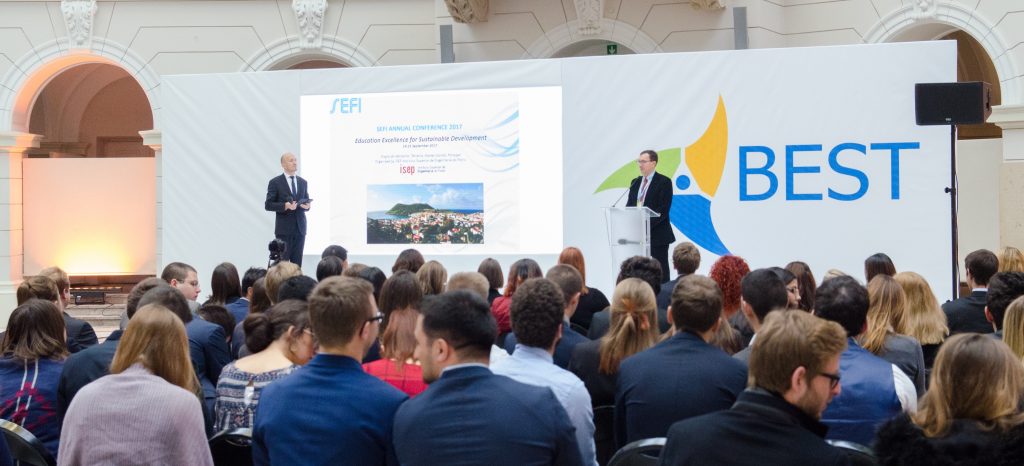 The 22nd Presidents' Meeting (PM) was held from 8 to 14 November 2016 in Warsaw, Poland.
SEFI was represented in this event by Prof. Seweryn Spalek (BoD) who took part in the round table activities and gave a speech during the Opening Ceremony.
PM is one of the largest events that BEST organises annually. BEST (Board of European Students of Technology) is an international organisation which has brought together more than 3,300 students from 33 European countries. For 27 years, BEST has been facilitating communication, cooperation and the possibility of students' exchanges across Europe
During this General Meeting, presidents of all 95 Local BEST Groups, as well as board delegates of the international teams and guests from other organizations, met to discuss strategic matters of the organisation.
The event was divided into two parts. The Official Opening Day, which took place on the opening day of the event, involved selected students of the Warsaw University of Technology and BEST representatives. The following working days were devoted to discussions and planning of the strategy for services and growth of the Board of European Students of Technology.
Furthermore, the leaders of the organisation enhanced their knowledge and skills by participating in a series of workshops, round tables, sharing and training sessions which focused on international activities, soft skills and leadership-related topics.
For more information on the event, please visit: